Void
A downloadable game for Windows and macOS
Use you shots to reveal the position of the enemies and shoot them.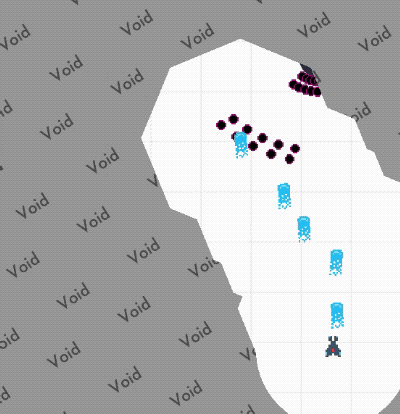 Instructions:
Move with the arrow keys
Shoot with the space bar
Support Gamepads (tested with a PS4 controller)
Press 's' key to switch the screen shakes on and off
Tips:
Move at the bottom to see more around your ship
Don't always shoot, the light on your shot is wider when releasing the shoot button
Made in 48 hours during the GMTKJam. The theme was Dual Purpose design.
Music by Onosendai - http://onosendai.free.fr/