Match or Die
A downloadable game for Windows and macOS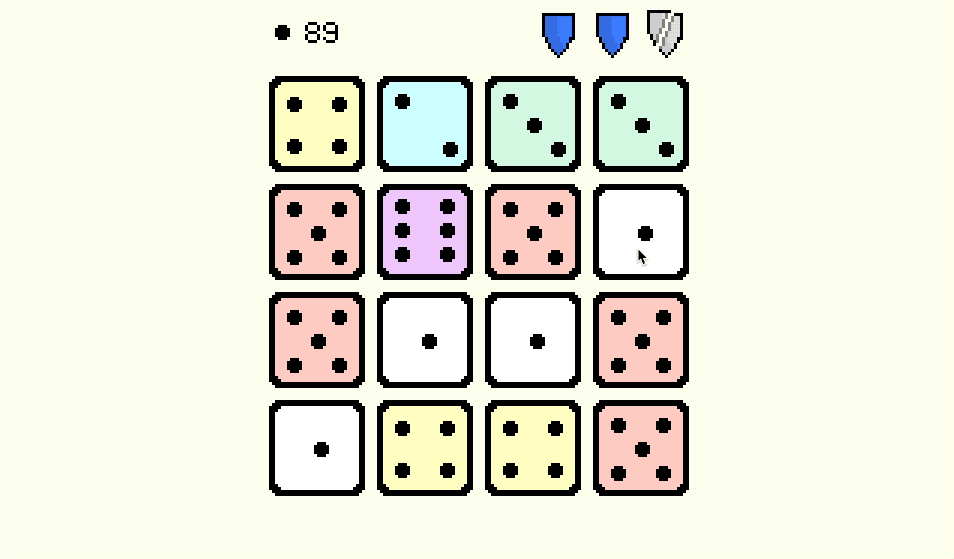 Match or Die is a relaxing match-3 game where you roll a dice instead of swapping tiles. Pick the dice you want to roll and replace it with one of the neighbours dice. If you fail to make any match, you lose a shield, or worst ... DIE.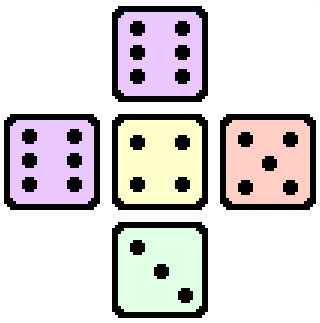 By Rolling the 4, the player might replace it by one of its neighbour, a 6 a 5 or a 3. The 6 has 50% chance to replace the 4 because there is two 6.
Pick carefully the dice you want to roll by checking which one have a higher chance to make a match.
Too easy? Press [3] on the title screen to switch the hard mode or [1] to make it even chiller.
Scoring when dice are matched, the game adds their dots to the score. A dice of 6 is worth 6 points, 5 is worth 5 points, etc. There is no multiplier or combo system.
Controls
Just use your mouse to pick the dice you want to roll, that's it!
[e] - Toggle postprocessing effect (it can be glitchy on some computers)
[r] - Restart

[1] - Relax Mode
[2] - Normal Mode
[3] - Hard Mode
Note: Changing the difficulty mode will reset your Highscore
Credits
Music "Cool Vibes" Kevin MacLeod (incompetech.com) Licensed under Creative Commons: By Attribution 4.0 License http://creativecommons.org/licenses/by/4.0/
Sound effects by Kenney (Kenney.nl)
Typeface monogram https://datagoblin.itch.io/monogram

Download