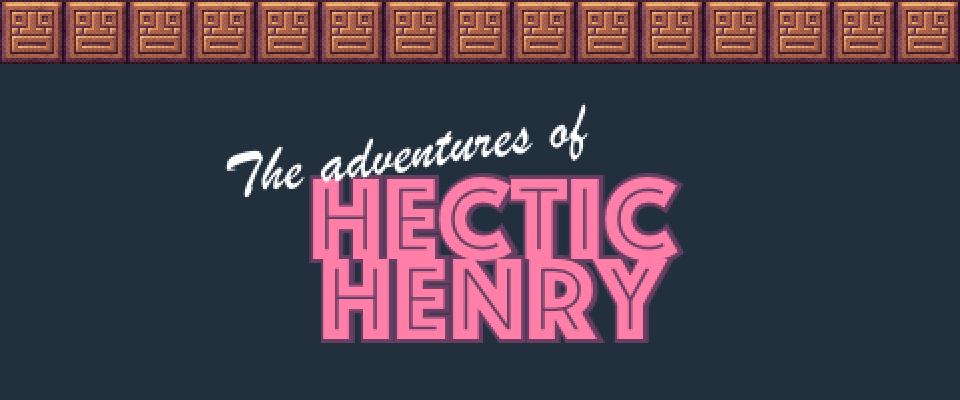 Hectic Henry
A downloadable game for Windows and macOS
You control Henry... sort of. Just set the jump of the character and watch Henry trying to reach the exit on its own. He will jump, bump, break crates and fall into lava and sometimes reach the exit.
Henry will keep jumping the same way when he touches a wall or the ground. Set a big jump and he will do massive jumps all around. Set a small jump and he might not be able to pass obstacles. Find the right balance for each level.

Controls

Use the mouse to set the jump.
Press Space to restart the level
Press escape to exit
Press 'e' to toggle screen effect
Press 'f' to fast forward gameplay
Press 'n' to go to the next level
Press 'p' to go to the previous level
Cheat Code
Type "nnnnnnnnnnnnnn" to go directly to the end of the game. 🤷

Challenge

Try to exit a level with at least 10 coins, can you do it on every level?
Made for the GMTK Jam 2020

The game was developed in 48 hours for the GMTK Jam 2020. The theme was "Out of Control". I wanted a game where it would be fun just to watch the game unfolding without being able to interact, similar to games like Peggle or Holedown. How does this type of gameplay would work for a game more like a platformer which usually need tight responsive controls.
Assets Used
Software Used
Download